Players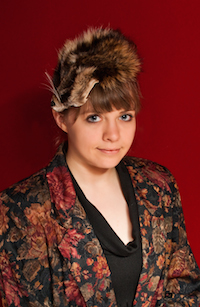 Alex Young

Alex Young is thrilled to be back as an original cast member in Hitch*Cocktails. She has trained at Annoyance, Second City Conservatory and iO, at which she performs on the Harold team Thunder Road. She originated the role of Tammy in the published play "Tammy: a Coming of Age Story About a Girl Who Is Part T-Rex," and has also appeared in "We Were Told There'd Be Snacks" a Second City Training Center show directed by Anneliese Toft. Enjoy the show!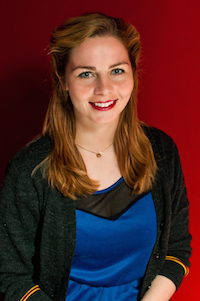 Brit Belsheim

Brit Belsheim is an actress and improviser in Chicago and other cities. Since the start of Hitch*Cocktails, she has enjoyed playing out all of the murder plots her cat has so delicately hinted at. Brit is a graduate of The Second City's Conservatory and iO Theatre's training program. Currently, she performs with "Thunder Road" at the iO Theatre, ComedySportz ensemble at The ComedySportz Theatre, and "Thirsty" at the Apollo Theatre. Brit can be found online although it would be far more Hitchcockian to say hello in person.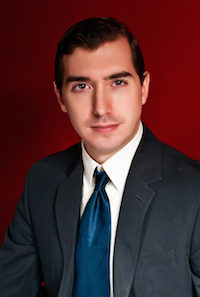 Bruce Philips

Bruce Philips is an actor and improviser in Chicago. He is an ensemble member of ComedySportz Chicago and has performed at the Annoyance Theater in The Boy Scout Musical and My So Called After-Life. He also directs and performs with Royal Caribbean Cruise Lines in the Tony Award-winning musical Hairspray aboard the largest cruise ship in the world - The Oasis of the Seas. Bruce is a Jeff Award winner for Artistic Specialization for his work designing the robots in Heddatron at the Steppenwolf Garage in 2011. He works as the marketing manager for both ComedySportz and Sideshow Theatre Company. For more information check out: www.brucetheactor.com.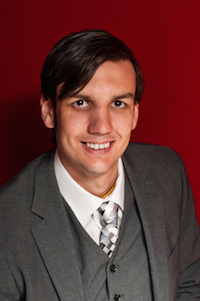 C.J. Tuor

C.J Tuor studied Theater Education at Illinois State University. He is an award winning playwright and stand up comedian. He graduated from the Second City Conservatory. He currently performs with the Second City House Co teams. He has performed with The Stuntmen (Action Improv), The Verse & WhoProv (Sci Fi Improv), and Slasher (Horror Improv). He is a founding member of the Comedy Sportz Kidz Crew Adventures and Stage 773's Nerd Comedy Festival.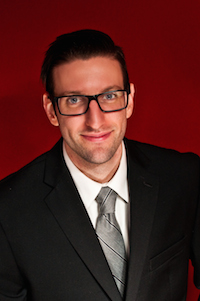 Caleb George

Caleb George hails from Arlington, Texas but currently lives in Chicago. He attended the University of Houston where he studied Theatre and Film.There he started the improv troupe Scatter! that went on to win the Southwest Regional of the College Improv Tournament and compete in Nationals. In Houston, he joined the ComedySportz Houston ensemble for four years until his move to Chicago in 2010. Caleb is a part of several wonderful teams in Chi-town including: Thirsty: The Premier Improv Drinking Party at the Apollo Theatre, Chicago Improv League's d'Hôtél Winñetkå, and iO's Harold team Apollo. Caleb is the Training Center Manager and ensemble member at ComedySportz Chicago.


Jason Stockdale

Jason Stockdale is thrilled to be performing with Hitch*Cocktails. He is a proud member of ComedySportz Chicago, where he previously performed with the house team Legacy. He also improvises musically with the MINtprov team The Astonish-MINts, and recently joined the Improvised Sondheim Project. Originally from Philadelphia, Jason was a member of the ComedySportz Philly ensemble for over ten years. He was a founding member of another improvised Hitchcock show entitled Stage Fright. He also performed with Philly Improv Theatre on the house team Activity Book, and was a member of the sketch ensemble Bad Hair. With the group Ladies And Gentlemen, he helped create and direct the improvised musical Rodgers And Hammerstein Are Dead. Gratitude and love to all the friends and family.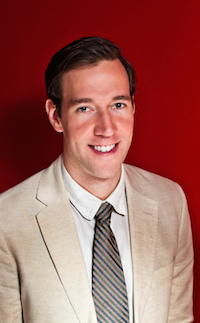 John Pantlind

John Pantlind has been improvising on Chicago stages since 2006 and has been a part of Hitch*Cocktails since the very first show. John is often mistaken for his twin brother, a convicted felon who keeps escaping from prison. A graduate of The Second City and iO Theater training programs, John can be seen performing weekly with Gold Star at the iO Theater, Rainbow Deli at CIC Theatre, Natural Gas at the Gift Theatre, and in Thirsty: The Improvised Drinking Party at the Apollo Theater. John has not been charged with any crimes, and he hasn't used his twin brother to avoid conviction.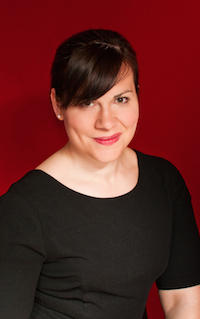 Mel Evans

Mel Evans has worked as ensemble member at ComedySportz, iO, ImprovAcadia, Laugh Out Loud, and Second City Theatricals (NCL.) She also performs with the Basic Eight, Big Yellow Bus, Group Therapy, Improvised Jane Austen, and WhoProv. She has written and directed several pop culture based shows throughout Chicago to no acclaim outside of the Britney Spears fan club local chapter. She is a contributing writer on Bro Jackson and co-host of An Hour With Your Ex podcast (available on iTunes.) She is on several medications that make alcohol twice as potent.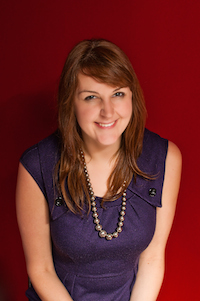 Cynthia Bangert

Cynthia Bangert, a Chicago Native, has been performing make-'em-ups in Chicago since 2009. She currently plays with Dogs at the iO theater, On Demand at the Playground Theater, One Group Mind's Mrs. Ulysses and is an ensemble member at Public House Theater. She is a graduate of the Second City conservatory and iO training programs and currently training at the Annoyance. Previously an understudy, she is thrilled, terrified and tickled to be a more permanent part of the Hitch*Cocktails cast.